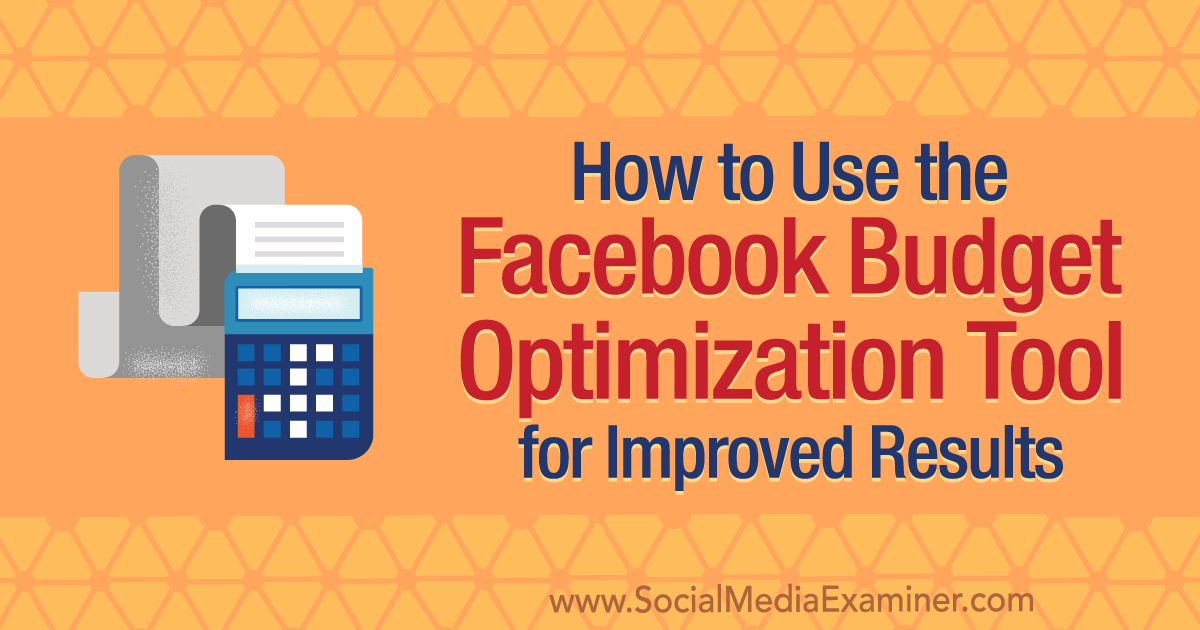 Wondering how to allocate your budget to reach the most effective Facebook audiences? Facebook's Budget Optimization tool uses an algorithm to automatically optimize your budget distribution across ad sets. In this article, you'll discover what the Facebook Budget Optimization tool offers, how it works, and when you should use it. #1: Determine Initial Budget Allocations […]
This post How to Use the Facebook Budget Optimization Tool for Improved Results first appeared on Social Media Examiner.
Source: socialmediaexaminer.